The Apostle John wrote to the early church in 1 John 2:14 "I have written to you, fathers, because you have known Him who is from the beginning. I have written to you, young men, because you are strong, and the word of God abides in you, and you have overcome the wicked one."
Dan 11:32 "Those who do wickedly against the covenant he shall corrupt with flattery; but the people who know their God shall be strong, and carry out great exploits.
1Jo 4:4 "You are of God, little children, and have overcome them, because He who is in you is greater than he who is in the world."
Rev 17:14 "These will make war with the Lamb, and the Lamb will overcome them, for He is Lord of lords and King of kings; and those who are with Him are called, chosen, and faithful."
John 16:33 "These things I have spoken unto you, that in me ye might have peace. In the world ye shall have tribulation: but be of good cheer; I have overcome the world."
Rom 12:21 "Be not overcome of evil, but overcome evil with good"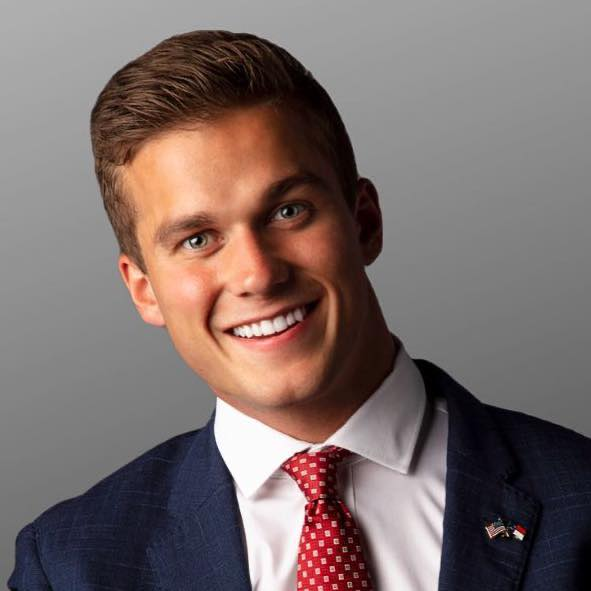 Congressman Madison Cawthorn the young overcomer from North Carolina whom God is enabling to show our nation what a Godly warrior acts like is someone we all need to know and pray for. In a short video excerpt from a recent Faith and Freedom convention in 2021, this video of Madison Cawthorn describes his looking Nancy Pelosi in the eye and seeing her HATRED of America. Watch it at this link: https://youtu.be/xYWVPnwwNFk
Madison is a radiant example of a specific answer to my own prayer for years. He exemplifies a Godly warrior, undaunted by the deceptive threatening bravado of the anti-God, anti-morality, anti-America crowd. They're being dismantled by the overcoming truth of God being boldly proclaimed by servants like Madison who are unshaken by the intentions of evil pawns being used by the devil.
Watching Madison Cawthorn is seeing a miracle playing out before our eyes. Against all odds this young man with the wisdom and courage of our founding fathers, saw his problem not as a problem but as the motivation to a solution. God is so good to raise up this gentleman as living proof that as long as we have breath, we can change our circumstances with God!
In a bold statement before Congress on July 29th? for the Mask Mandate In the House, Congressman Cawthorn declared to Pelosi, 'Madam Speaker, You Are Not God!' Watch/listen at: https://youtu.be/-JiWPF1oJnA
Finding like-minded patriots who bow to no king but Jesus and who understand that courage is not the absence of fear but the trust in God's providence to overcome enemies of goodness and righteousness that comes only from Almighty God — that is the challenge of our time. Using our God-given gifts and interests to influence the next generation to understand that victory is achieved only through the faith given by our Lord who has already defeated the enemy of mankind – that is our mission. Engaging in the mountains of influence to use our divinely inspired skills and strengths to pursue the work of Christ's kingdom as long as He gives us breath – that is our purpose. And in this, God will be glorified.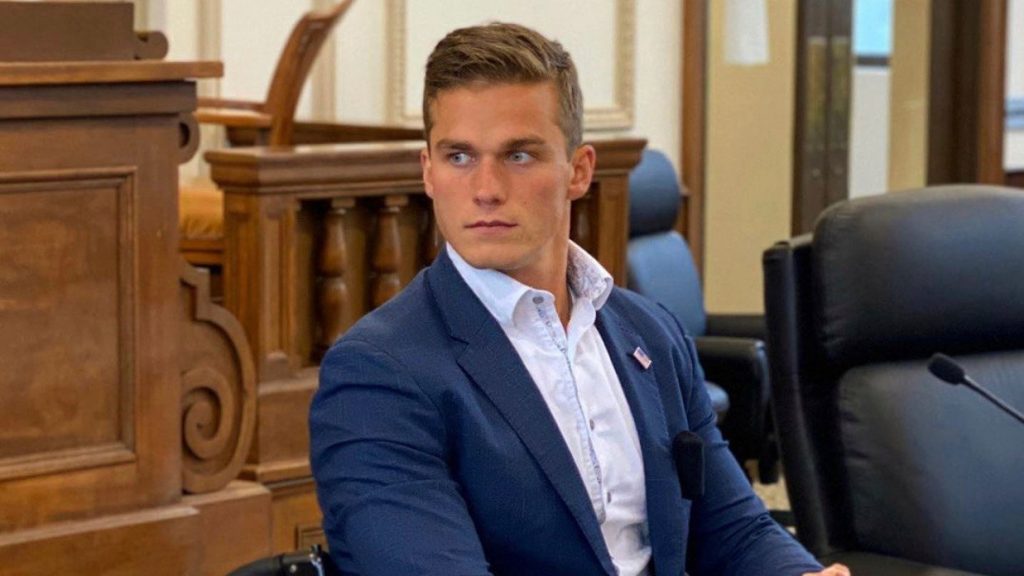 Because Jesus Christ has overcome the world, and because His Holy Spirit is equipping His warrior children to cast down all imaginations that raise themselves against the knowledge of our Creator-Savior, we can stand… like wheel-chair-bound Madison Cawthorn… to be overcomers. In obedience to God's command to be not overcome by evil but overcome evil with good, we are moving into a generation that will see God do exceedingly abundantly beyond all we can ask or even think.
Joyful are those you discipline, LORD, those you teach with your instructions. You give them relief from troubled times until a pit is dug to capture the wicked.

The LORD will not reject his people; he will not abandon his special possession. Judgment will again be founded on justice, and those with virtuous hearts will pursue it.

Who will protect me from the wicked? Who will stand up for me against evildoers?

Unless the LORD had helped me, I would soon have settled in the silence of the grave.

Psalm 94:12- 17
These are the words of an overcomer. Complete humility before God, recognizing where our help comes from to overcome the enemies of God's kingdom and put every enemy under our Lord's feet.
Subscribe: Apple Podcasts | Google Podcasts | Spotify | Amazon Music | Android | iHeartRadio | Stitcher | RSS