Reclaiming Your Legacy is simply a mission to help conscientious learners to share insights with those they want to positively influence.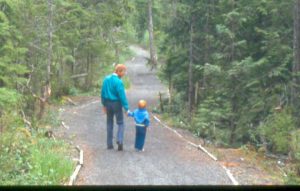 The Radio Show – Reclaiming Your Legacy – is hosted by Dennis Petersen, author of Unlocking the Mysteries of Creation and founder of the Creation Resource Foundation. The pre-recorded show is broadcasted on AM radio station KFIA in Sacramento, 710 on the AM dial, on Tuesdays at 3 pm. It can also be heard simultaneously on www.KFIA.com > Listen Live. The blog and archived broadcasts are accessible at www.ReclaimYourLegacy.com.
What's it all about?
Building the bridge from our heritage to our posterity
Exposing widely believed cultural lies
Uncovering hidden Truths that set people free from destructive deceptions
Developing Discernment
Establishing our Godly heritage
Discovering the Road to Wellness
Regaining principles of Godly Wealth- building to establish God's Covenant
Restoring Righteous influence in a society of escalating failed leadership
Revealing the Rest of the Story seldom heard in newspapers and most classrooms
What are the precepts?
Foundational Truths are self evident.
Reality Education is often hidden.
Biblical Perspectives produce Personal Success.
Practical Solutions are plainly sensible.
Logic comes from Logos.
Universe comes from One Word.
Why Should Anyone Reclaim Their Legacy?
Reclaiming Your Legacy
is a Bible-centered pathway to help learners restore
a personal and community vision of peace
that God's wisdom has established for the five pillars of purpose in life.
Our goal is to provide a clear and Godly roadmap for ambitious and "meek" (coachable) people to "inherit" their portion of the "earth" that our Creator has intended in His kingdom.
"The meek* shall inherit the earth and delight themselves in abundant prosperity."
Psalm 37:11
What are the five "Pillars of Purpose in Life?"
Finding, embracing and manifesting divine character in the earth. Micah 6:8
Understanding the knowledge, the truth and the skills to inspire others and help set them free to fulfill more of what their Creator has made them to be. Proverbs 3:13-16
Discovering the principles and resources to enable divine health in every area of life. 3 John 2
Discovering the divine principles of success that lead to wealth and prosperity. Proverb 8:18, 21
Reestablishing divine influence in every sphere of life. Salt preserves. Light removes darkness, exposing the path to peace. Matthew 5:16, Isaiah 58:12, Psalm 112:1-3
*When we see that 'meek' people are ceaseless learners actively implementing the wisdom and knowledge accessible by the Creator to those who pursue insight and discernment, THEN it is apparent WHY He accomplishes His purpose in His creation through those who actively take on their Divine role of 'salt & light.'
Scriptures for the Five Legacy "Pillars" of Purpose
Character: "He has told you, O man, what is good and what does the Lord require of you buy to do justice, to love kindness, and to walk humbly with your God?" Micah 6:8
Understanding-Knowledge: "How blessed is the man who finds wisdom, and the man who gains understanding. For its profit is better than the profit of silver, and its gain than fine gold. She is more precious than jewels, and nothing you desire compares with her. Long life is in her right hand; in her left hand are riches and honor." Proverbs 3:13-16
Health-Wellness: "Beloved, I pray that in all respects you may prosper and be in good health, just as your soul prospers." 3 John 2
Wealth: "I, Wisdom, dwell with prudence, and I find knowledge and discretion… Riches and honor are with me, enduring wealth and righteousness… to endow those who love me with wealth, that I may fill their treasuries." Proverb 8:12, 18, and 21.
Influence: "Let your light so shine before men, that they may see your good works and glorify your Father in heaven." Matthew 5:16. "You will raise up the age-old foundations; and you will be called the repairer of the breach, the restorer of the streets in which to dwell." Isaiah 58:12 "How blessed is the man who fears the Lord, who greatly delights in His commandments. His descendants will be mighty on earth; the generation of the upright will be blessed. Wealth and riches are in his house." Psalm 112:1-3.
---
Who Even Wants To Reclaim Their Legacy?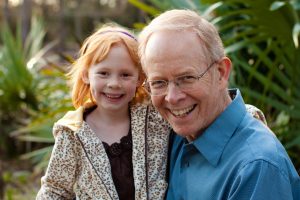 By Dennis Petersen
Legacy is one of those words that are stuffed with meaning, but our generation has almost forgotten what the word even means, so why should anyone want to 'reclaim' it?
What do you think of when you hear the word? If I were to ask you, "What do you think is your legacy?" what would you tell me? Is it the economic 'inheritance' you leave to your family? Is it some of the intangible qualities of your life that you think others might remember you for? For some, it might be a tradition or an institution that was shaped by their participation. Whatever it is, it's made up of lots of things that cross the 'bridge' of your life from all that went into your heritage to all that is received by your posterity (the next generation). Is it something worth consciously reclaiming?
What is the 'Foundation' of your legacy?
I believe a true 'legacy' is built on the foundation of truth itself and supports several essential 'pillars' that leave an undeniable benefit for those who follow your lead. At least five major principles of life contribute to our legacy and they each strengthen one another.
Character grows from the seedbed of truth and inevitably stirs our desire to pass along what we've learned through the education of others.
Understanding and Knowledge is a life-long process of increasing transformation out of darkness into light. One of the most primary domains of education surrounds all the aspects of what constitutes our health and wellness, both materially and spiritually.
Health and Wellness enables us to be creative and productive so we can generate varying manifestations of wealth that can affect generations to come.
Wealth is a powerful tool that enables us to influence others. When grounded in God and truth your wealth must be cherished as a 'trust' that is managed with God's kingdom purposes in mind.
Influence is enabled by all the previous 'pillars' that Providence has built into our lives and should clearly be an effective 'platform' to establish a society-wide acknowledgment of the truth that is constantly at war with the deceptions and darkness that constantly tries to hide it.
Today's Mainstream culture barely recognizes the concept of 'Legacy.'
Looking at our culture and our generation today, everywhere I turn I see deception and distortion in all the areas of our legacy. Truth is thought by many to be ambiguous, changeable and irrelevant. Character is so compromised that it seems normal when we don't even trust ourselves. Education is so corrupted and 'politically correct' that the basic life skills are marginalized and history is 'rewritten.' Health and Wellness is failing badly as nature is ignored in favor of synthetic 'remedies' and even synthetic 'foods.' Wealth is perverted by forgetting the purpose of it to establish Godly influence in human lives. And influence has become more about 'buying' power than leading others to discover the truth.
It's Time to Rediscover and Activate Legacy Thinking.
I believe that we live in a generation that is rediscovering the timeless reality that we all pass on a legacy. Rather than just living day to day for the fleeting pleasures of here and now, a legacy-minded man or woman deliberately considers life as a gift not to be wasted and all these really important things are 'invested' in the light of a multi-generational perspective.
Will you be pro-active with your legacy? Will you seek to maximize the influence you will have on your generation by taking the truth to heart and engaging the challenges of a distorted view of these five areas of life? If so, you're bound to have opportunities to stretch yourself as early as tomorrow. And once you're stretched you'll never be the same. The legacy you leave will be increasingly appreciated by those whose lives you influence.
I found a remarkable passage in the book of Psalms about 'Legacy.'
"We will not conceal them from their children, but tell to the generation to come the praises of the LORD, and His strength and His wondrous works that He has done. For He established a testimony in Jacob and appointed a law in Israel, which He commanded our fathers that they should teach them to their children, that the generation to come might know, even the children yet to be born, that they may arise and tell them to their children, that they should put their confidence in God and not forget the works of God, but keep His commandments, and not be like their fathers, a stubborn and rebellious generation, a generation that did not prepare its heart and whose spirit was not faithful to God."
Psalm 78:4-8
---
Where are you going with your legacy?
Life, liberty and the pursuit of happiness… these are the 'self evident' truths that our founders saw as given to us by our Creator. But what does God's wisdom guide us to discover about finding the keys to that happiness that everyone wants?
"Beloved, I pray that you may prosper in all things and be in health, just as your soul prospers." 3 John 1:2
"This book of the law shall not depart out of thy mouth; but thou shalt meditate therein day and night, that thou mayest observe to do according to all that is written therein: for then thou shalt make thy way prosperous, and then thou shalt have good success." Joshua 1:8
"But his delight [is] in the law of the LORD; and in his law doth he meditate day and night." Psalm 1:2
"And he shall be like a tree planted by the rivers of water, that brings forth his fruit in his season; his leaf also shall not wither; and whatsoever he does shall prosper." Psalm 1:3
"If the ax is dull, And one does not sharpen the edge, Then he must use more strength; But wisdom brings success" Ecclesiastes 10:10
If your Legacy is to be measured by the impact your life will ultimately make on the lives of those who outlive you and carry your influence to a generation you will not see, consider these timeless keys as your daily motivations.
Life is best lived in service to others. This doesn't mean that we do not strive for the best for ourselves. It does mean that in all things we serve other people, including our family, co-workers and friends.
Consider others' interests as important as your own. Much of the world suffers simply because people consider only their own interests. People are looking out for No. 1, but the way to leave a legacy is to also look out for others.
Love your neighbor even if you don't like him. It is interesting that Jesus told us to love others. But he never tells us to like them. Liking people has to do with emotions. Loving people has to do with actions. And what you will find is that when you love them and do good by them, you will more often than not begin to like them.
Maintain integrity at all costs. There are very few things you take to the grave with you. The Number One thing is your reputation and good name. When people remember you, you want them to think, "She was the most honest person I knew. What integrity." There are always going to be temptations to cut corners and break your integrity. Do not do it. Do what is right all of the time, no matter what the cost.
You must risk in order to gain. In just about every area of life you must risk in order to gain the reward. In love, you must risk rejection in order to ask that person out for the first time. In investing, you must place your capital at risk in the market in order to receive the prize of a growing bank account. When we risk, we gain. And when we gain, we have more to leave for others.
You reap what you sow. In fact, you always reap more than you sow—you plant a seed and reap a bushel. What you give you get. What you put into the ground then grows out of the ground. If you give love, you will receive love. If you give time, you will gain time. It is one of the truest laws of the universe. Decide what you want out of life and then begin to sow it.
Hard work is never a waste. No one will say, "It is too bad he was such a good, hard worker." But if you aren't they will surely say, "It's too bad he was so lazy—he could have been so much more!" Hard work will leave a grand legacy. Give it your all on your trip around the earth. You will do a lot of good and leave a terrific legacy.
Don't give up when you fail. Imagine what legacies would have never existed if someone had given up. How many thriving businesses would have been shut down if they quit at their first failure? Everyone fails. It is a fact of life. But those who succeed are those who do not give up when they fail. They keep going and build a successful life—and a legacy.
Don't ever stop in your pursuit of a legacy. Many people have accomplished tremendous things later on in life. There is never a time to stop in your pursuit of a legacy. Sometimes older people will say, "I am 65. I'll never change." That won't build a great life! No, there is always time to do more and achieve more, to help more and serve more, to teach more and to learn more. Keep going and growing that legacy!
These are core principles to live by if you want to become the kind of person who leaves a lasting legacy."