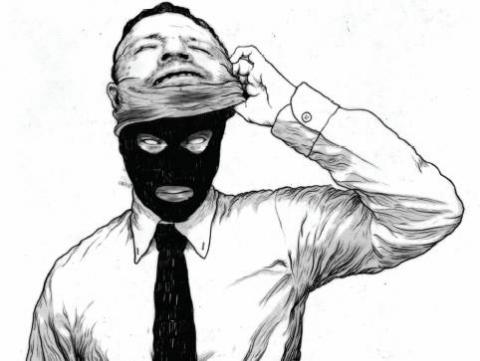 Do you know what "I.P." means when you put those letters in front of the name of the president of a country? It means "illegitimate president." With all the bizarre, anti-God, and anti-constitutional edicts our current "I.P." is being managed by others to make TO the country of which we are honest citizens, it's easy to see that the conflict between good and evil may very well be coming to another epic crossroads of history. If you know people whose "hearts are failing them for fear" as they are "looking on those things which are coming on the earth…" it's time to hear the word of Moses to the whole nation of Israel (Luke 21:26). "Stand still, and see the salvation of the LORD, which he will show to you today" (Exodus 14:13).
And what, in the context of that epic turning point of history, was required of the people of God? Moses told the people, "The LORD shall fight for you, and you shall hold your peace" (Exodus 14:14). YOU shall be still… you will be in speechless awe… you will see God's providential work of mercy and grace for which He alone can be glorified. Can you imagine how the fear of God came over Moses and the people to do exactly what God told them to do? And what was that? …the instructions from God for what the people must do?
What did Jesus command His disciples to do before He ascended into the clouds? What did He, through the Comforter – Holy Spirit, instruct His Ekklesia to do before He left this earth physically to sit at the right hand of the Father on the throne of heaven? Can you name some of those things? Do you think a good starting point is taking seriously the last few words He told his disciples before He promised that He would be with them always unto the end of the age (Matthew 28:20) – the last words recorded by Matthew? Surely, this "to do list" begins with teaching the nations – the ethnos people-groups – that he assigns to you… What do you teach them? To observe – to obey – All things whatever I commanded you. Do you think we need to be taking responsibility personally for doing our part in obeying that commission? It takes, as Paul says in Romans 12, the whole body, the whole assembly of believers, each doing their unique parts of ministry in the Ekklesia, to fully achieve the work of service that the Holy Spirit Himself orchestrates.
And what are the kinds of things Jesus taught and commanded His students – His disciples?
In today's complex and confused world, each of us, in our own respective communities can sometimes feel isolated, misunderstood, alone and frustrated – especially if we find ourselves engulfed in a local culture of people who are following courses of action that we honestly think are misguided and dangerous. What are we to do?
Again, a good starting place is Romans 12, don't you think? Ask God to help you be completely humble, realizing you can't do this alone. You need the gifts and input that God has designed to work in you through other people. Find one other person you can respect and receive correction from with trust. Find at least one other human who shares your desire and passion to do the works of God that He has put into your heart's desire. Pray and work together with the people God puts into your life to engage with your generation. Refuse to bow to apathy and the fear of man. Live peaceably with everyone as much as you possibly can and know that Jesus expects you to overcome evil with good, rather than letting evil overcome you.
On April 1, 2021 the Victory channel's program, FlashPoint, featuring Pastor Gene Bailey, Lance Wallnau, and Pastor Hank Kunneman, interviewed Lt. Gen. Michael Flynn, Mike Lindell (of My Pillow) and Clay Clark, host of ThriveTimeShow.com podcast and organizer of the Tulsa Oklahoma Health and Freedom rally. You've got to listen to this. It's one of the most encouraging news shows from a Biblical worldview that I've seen. Join in as they discuss the current events in the nation and share deep spiritual insights. It's a must for listeners wanting to reclaim their legacy for Christ and for His true Ekklesia-church in today's America! Watch it at the link in the notes for today's show. https://flashpoint.govictory.com/episode/general-flynn-special-mike-lindell-lance-wallnau-hank-kunneman-clay-clark-apr-1-2021/ It was censored by YouTube while I was reviewing it at… https://youtu.be/zHTEJbriyac so you should know that we are in a battle to 'DESTROY speculations and every high thought raised against the knowledge of God' (2 Corinthians 10:5).
The most important action step for today's program from the announcement made on the Flashpoint program is to find out what's needed to know about the upcoming Health and Freedom rally in Tulsa and plan to attend one of the several online platforms that are carrying it.
Are you serious about overcoming the spirit of fear that dominates much of our communities because of government shut-downs of our nation's small businesses, schools, and churches? God doesn't give us fear. He gives us perfect love and a sound mind to think and test all things, knowing what to believe so you can have confidence in God's sovereign providential authority. This is why I want to invite you to join me in attending this Health and Freedom rally. It's expected to be a catalyst to change the national narrative that patriotic citizens are tired of hearing. If you agree with the lament of Isaiah the prophet that truth must be restored to our public discussion, it's got to start with telling others about events like this. They will be boldly proclaiming the truth about safe and effective treatments that have been already proven to cure and overcome the spread of the illusory and propagandized pandemic. They will publicly show and equip us all with an action plan to reverse the propaganda about the 2020 election and the swindle that has been suppressed by the media and big tech.
Leaders of the church in America must not remain silent any longer.
Friday and Saturday, April 16-17, 2021… A date to block out on your calendar to participate in this event live.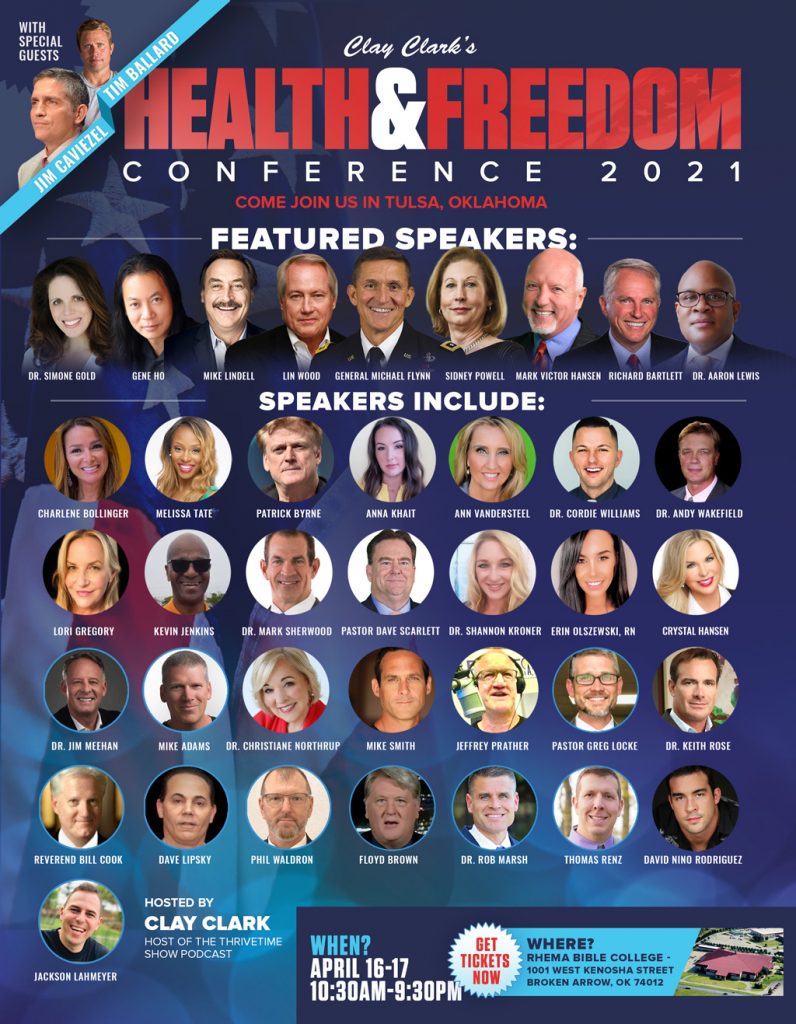 You don't want to miss this epic turning point in our nation's history. General Michael Flynn is just one of the many influential warriors of truth who will be speaking to all of us for such a time as this. There are many more, including Dr Simone Gold, Dr Richard Bartlett, Mike Lindell, Sidney Powell, Charlene Bollinger, Patrick Byrne, Lin Wood, Pastor Greg Locke, Dr. Andy Wakefield, Mike Adams, and even actor, Jim Caviezel.
With only 4,500 seats available, the event had 50,000 people ask for seats. You will be able to watch the whole conference live streaming at https://www.thrivetimeshow.com/april-conference/ . Find the conference selection in the drop-down menu from the homepage of thrivetimeshow.com. You can watch Streaming on www.Brighteon.com, www.Rhema.TV, www.SteelTruth.com on the days of the conference. Additional media coverage will be provided by: One America News, Epoch Times, Wester Journal, HIS Glory, Flashpoint, and more.
Download and share the flier at https://www.thrivetimeshow.com/wp-content/uploads/April-Conference-Flyer-Version-33-ThrivetimeShow.jpg
A great resource with many of the important censored videos we all need to know about and share is at https://timetofreeamerica.com/ Do you want to have many solid professional reports on why masks, not only do not work, but are actually harmful to your own health? See the catalog of links to articles and videos at https://timetofreeamerica.com/mask-mandates/#scroll-content
You don't want to miss the report that General Michael Flynn gave on the recent Flashpoint broadcast that has been censored by YouTube and is now only available at https://flashpoint.govictory.com/episode/general-flynn-special-mike-lindell-lance-wallnau-hank-kunneman-clay-clark-apr-1-2021/. Here are a few highlights of General Flynn's comments.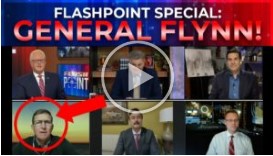 The hard-left is working overtime to dismantle our constitution and our constitutional republic in America. This is a very serious transitional time in our country. Everyone needs to know this. We will either work and sacrifice to keep what our founders delegated to us, or we will allow socialism, Marxism, and communism to make us subjects to tyrants in the name of progressivism and liberalism.
There is a lot of 'buyers' remorse' in our country. We know that 80 million voters voted for Donald Trump while 65 or 66 million voted for Biden. We know this to be true. The numbers are pretty clear.
We need to restore two components in this country. The cultural component is defined in the pledge of allegiance. The other part is the spiritual one.
We all desire a simplified life. We are not going to have it in the weeks and years ahead. We are not called to live that way in this life. This becomes clearer as you get older. Sacrifice for your family, your community and yourself is the costly reality that we all must face.
Pastors and community leaders must work to form uninterrupted communication with the people in our communities. This can't be through zoom chats. We need open meetings with people together to interact with each other. Why not have your church live-stream the Tulsa rally coming up for a public meeting of your people? Let's get people back into church with their fellow believers to hear relevant content they're not getting from the mainstream.
Our nation and its constitution, which we should be enormously proud of and thankful for, is built on the Bible. We should be fearless about this. Our Judeo-Christian faith is what our country is really all about. Moving forward, the one area of society that will be called on more is the faith-based leaders. These people need to think about how do we get involved in civics 101? If a pastor desires to cheer on his community, why not step up and run for office? We're going to need more people of faith to get involved in politics. My call to the religious community is get involved. And don't just get involved by preaching what you know from the Bible. Encourage great business leaders in your community to step up. And they need to do it fast. We're running out of time. When you hear of people running in 2024 for president… forget about it. That means they're not talking about the fraudulent election we just had. And we need to talk about it. Interference was massive. The principal interference was China. They don't like me talking about it because they know I know.
Faith is the foundation of our country. When we were under attack from our own country, we relied on our faith in God and prayer. We need to help the many people out there who feel alone. There is a lot of uncertainty. But there are a lot of good things going on in states all over our country. Many people I know have given their lives for this country. This must not be taken lightly. Pastors need to talk about it.
I'm not about to stop fighting or sacrificing. The religious community needs to stop sitting around and talking about it. You now need to stand and do something about it.
Mike Lindell said the 2020 election fraud isn't going away. The truth will be brought to the Supreme Court and they will bring it down nine to nothing. He released a new documentary called 'Scientific Proof' at Lindelltv.com. Watch it at https://lindelltv.com/. What was done by China and other countries to manipulate our election could not be humanly done. It had to be done by computers. We now have all the I.P. addresses and i.d. locations of the computers involved in the fraud. We are working to get this out everywhere in the coming weeks to inform even the loyal Democrat public of how they were taken in the 2020 election by massive socialist communist efforts.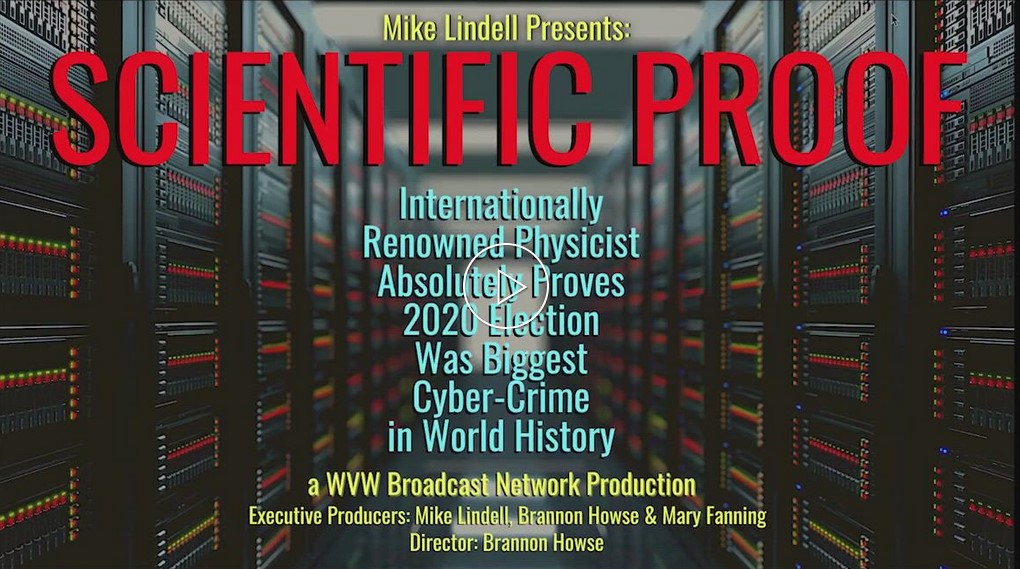 Mike Lindell reminds listeners that socialism is not about having a social tea party. It's a terribly vicious enemy that manifested through the biggest cyber attack in history… the biggest crime against the United States of America and against humanity. Though we have reason to be honestly worried, he believes when this is openly revealed, God will use it to be the greatest unifying factor to reinvigorate our country as one nation under God. We will realize that all this had to happen to get us to a better spot in the future. We are on the doorstep of the greatest revival in history. People don't look for hope and for Jesus unless something is going wrong. He also announced his new social media platform called "Frank" is about to come out that will handle up to a billion people. It will have a safe space with features like YouTube, but without the fear of being cancelled. Furthermore, Mike Lindell announced that the lawsuit from Dominion against MyPillow will be exposed for being frivolous and that he has engaged Alan Dershowitz, the famous Harvard trial lawyer, to advise his legal team to file a lawsuit against Dominion. Dershowitz says this lawsuit will be the biggest and most important lawsuit ever for free speech. He says this has never happened since 1800 where a company has used the threat of a lawsuit to stifle public exposure of public fraudulent use of a company's products.
Lance Wallnau emphasizes that a divine intervention is completely necessary to turn the direction of our country around for several reasons. They know… the corrupt government representatives, judges, and bureaucratic appointees know… that the facts were ignored, twisted and used wrongly to attack General Flynn. There are a lot of people who don't want to hear the truth. They know the publicized 'science' about covid is specious. They know that the social distancing idea is based on a falsified rule from 1868. They know that masks don't work. They want to use them anyway, because their goal is to control the people. Their goal is totalitarianism. Lance says, "I think of a rant by Rush Limbaugh in his prime that bothered me as a Christian because we're all about reconciliation and trying to be bi-partisan, without being Democrat or Republican. At some point in time, you may have to choose whether you're on the side of good or the side of evil; if you're on the right or on the left; whether you're pro-Nazi in 1930s Germany or not. If someone wants to suppress the truth in unrighteousness, they're going to do it no matter what anyone says about it. If they want to resist the truth that's in their heart, they will reject the evidence regardless, because of the wickedness of the human condition. The wicked people need to be exposed so that enough Americans can be informed and outraged to recognize the existential threat that this Marxist, socialist, communist party represents. The totalitarian takeover has to be seen, not so we can reconcile if we just give them enough prayer and truth to change their minds. We have to remove them from office and we have to move into office to replace evil with good. Mike Lindell is giving us the gift of an argument to wake up the church to the fact that it has allowed itself – Christians – to believe the election was won by Biden.
Pastor Hank Kunneman from Omaha, made a timely assessment that he asks pastors to listen closely to. The enemy fears the assembling or gathering of the church. He knows what took place on the day of Pentecost in Acts chapter two where they assembled – power began to fall on them to be bold in the public square because of the empowerment of the Holy Spirit. This is not the time to shut away or cower. It's the time to assemble with fellow believers and stand firmly against government hirelings who think they can defy the constitutional rights of we the people. (Be sure to see the Flashpoint show with these important reports at this link)
Did you see what happened just this past Easter Sunday in a small church in Calgary, Alberta, pastored by an immigrant from Eastern Europe? Charlie Kirk featured his Facebook video footage of the pastor commanding the invading police to leave and not return without a warrant. See Charlie Kirk's post at https://www.facebook.com/realCharlieKirk/posts/787456031953541 .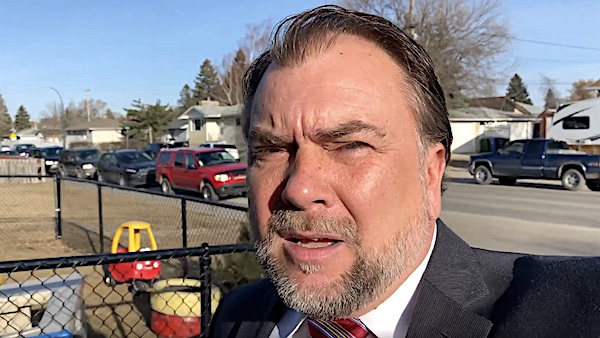 World Net Daily posted a brief report about the bold move of Pastor Artur Pawlowski. ""Out!" he shouted at the Cave of Adullam Church in Calgary, Alberta, Canada. "Nazis are not welcome here! Do not come back you Nazi psychopaths. Unbelievable sick, evil people. Intimidating people in a church during the Passover! You Gestapo, Nazi, communist fascists! Don't you dare come back here!" Officials present included a woman wearing a jacket with the title "Public Health Inspector" as well as seven police officers, many of them armed, apparently to discuss COVID-related health restrictions. But every time the woman wearing the public-health-inspector jacket attempted to speak, she was interrupted by Pastor Pawlowski. "Please get out, get out of this property, immediately get out," he told the officers as they stood on a staircase at the entryway to the church. His voice became louder as officials did not appear eager to leave. "I don't want to hear a word. Out! Out! Out of this property immediately, until you come back with a warrant – out!" The authorities eventually departed sheepishly as Pawlowski continued berating them and recording the incident on a smart phone. "Unbelievable, we're living in a total takeover of the government with their thugs, goons, the brown shirts, the Gestapo wannabe dictators," Pawlowski said. "Coming to the church armed with guns and tasers and handcuffs to intimidate during Passover celebration? Well, I guess that's what it is, they want to enslave us all like the Egyptians did. They want to be the Pharaohs of today, that's what they're doing. Unbelievable. People, if you don't stand up, wake up, I don't know what will happen tomorrow."
Pawlowski is a Canadian pastor of Polish origin, known for lively sermons against abortion, homosexual rights, Shariah law and recently, COVID-19 restrictions. Andrea Widburg of American Thinker said of the incident: "What we see in the video is heavily armed police invading a house of worship during Holy Week. Moreover, they're doing so as part of a year-long complete denial of civil liberties. What makes the loss of civil liberties even more serious is that the experiences of Florida versus New York, and of schools demanding masks versus those that do not, show there's no serious evidence that masks make a difference."
If our pastors don't have this kind of confident informed courage, we have no business thinking the Philistines, gestapos, and Nazis will go away. Faith without corresponding actions is sterile (James 2:17).
The report is posted at https://www.wnd.com/2021/04/unbelievable-sick-evil-people-pastor-goes-nuclear-nazi-cops/?fbclid=IwAR3oQdv09kIXuip918-nXI3LsmjIy4n3dkVB2VdbrRGTjMybr0eH1roBTU4
In over 40 years of preaching and teaching the urgency of Biblically giving a reasoned defense of what we believe, I have often referred to Paul's beseeching in 2 Corinthians 10:5. Now the Lord is teaching me new applications and the courage we must have to stand against every philosophical imagination that exalts itself against the knowledge of God and bring every thought into the obedience of Christ. That is our assignment today like never in our lifetime.
Have you called your senator yet?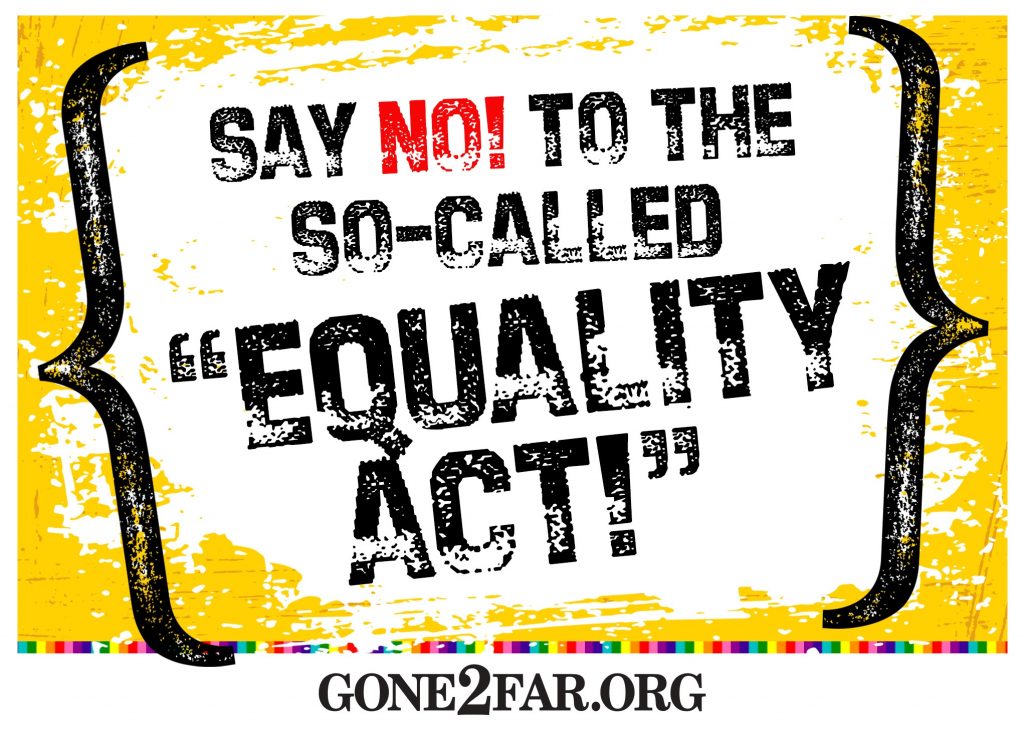 Every responsible citizen who cares about living peacefully in this country with a hope for the future of your children… absolutely must tell your senators what you want them to do about H.R. 5 – the IN- "Equality Act" that the leftist controlled congress has narrowly passed, completely along Democrat party lines. Unfortunately, many churches and pastors in America are saying little to nothing about this horribly anti-God bill to their congregation. Yet, this bill, promised by the illegitimate president who is acting as if he can openly defy almighty God and get away with it, has promised his deranged supporters to enact this wicked legislation into law within his first 100 days. If it were to become law in our land, it would completely unravel the moral fabric of our society, and likely lead to an eventual catastrophe of judgment that none of us want to think about. You can read more about it on the link for today's program at ReclaimYourLegacy.com. But don't wait another hour to call or email your senator. Tell your trusted friends to do likewise.
You can reach your Senators at Senate.gov. https://www.senate.gov/ You will see a box at the top of the page that says, "Find Your Senators." Once you click on that box, a drop-down list of states will appear. Choose your state and you will see your two Senators. Their addresses and phone numbers will appear below their photos. If you want to email them, click on their names and you will be sent to their official websites. Information on how to email them will be there. Whichever method you choose please contact them. Tell them to "Vote NO on HR 5."
The U.S. Senate Judiciary Committee held a hearing on HR 5 on March 17, 2021. Leaders in the Senate have declared their intent to move this bill to a full Senate vote quickly. It is imperative that pastors and faith leaders take immediate strategic action to stop its passage. Here is what you should do:
Find your U.S. Senator here (senate.gov). The Senate switchboard number is: (202) 224-3121.
Get all the details at the link online posted by pastor Dutch Sheets on March 30th… https://www.givehim15.com/post/march-30-2021
When Pearl Harbor was attacked on December 7th, 1941, every citizen of America was stunned into the reality of war that engaged complete and massive participation of the entire population to do their part in the effort to win the war. After a year of gradual awakening to the powers of evil that have been arising for generations in our society, are we now willing to roll up our sleeves and engage in the war? We'll have to do things we may not be comfortable doing, like getting equipped with the tools to do our parts. That's why I've been giving our listeners links every week on Reclaiming Your Legacy. Go back to those recordings on our website and review them again. The written scripts are there at ReclaimYourLegacy.com … and while you're there… if you are led by our Lord to help me keep providing this service to our community in the Sacramento area, please take a moment to contribute there online. It's the way God is enabling us to continue giving all our listeners these valuable tools to fight the war that we all called to fight. And remember that the "battle is the Lord's" (1 Samuel 17:47).
Subscribe: Apple Podcasts | Google Podcasts | Spotify | Amazon Music | Android | iHeartRadio | Stitcher | RSS