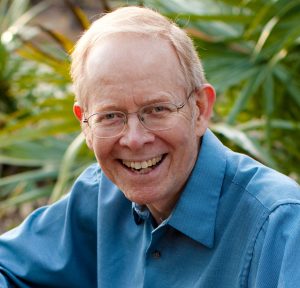 There is nothing I love better than sharing what I have learned with those who are eager to grow. If this sounds like you, maybe we need to connect.
Here are eight ways you can access my knowledge and experience. I have arranged these in order, from those that require the least investment to those that require the most.
Search my Legacy site. I am continually adding more blog posts on this site.  Tag the posts that you like and share them with your friends on social media channels.  My regular podcasts are a free resource that are posted in the Radio Archive tab each week.  Look for them in coming weeks as you PRAY for the expanding influence of our mission to help others Reclaim their Legacy by increasing their understanding and applying the principles of legacy.
Connect with my Mysteries of Creation site.  In the coming weeks volunteers will be helping me 'reclaim' my website that was "plundered" by the enemy of Godly wisdom.  It will be filled with written and media recorded insights to "Unlock the Mysteries of Creation."  In the meanwhile you can purchase my books online by clicking here or looking for them on Amazon.com.
If you want to support our mission of helping online visitors discover insights to help them expand their legacy by increasing their influence, join our team of Patrons for as little as a dollar a month to help us produce and post new content regularly on the two websites I create content for constantly: Reclaiming Your Legacy and Awesome Works.
Shop at my online 'Store' — If you want to learn how to shop more sensibly and economically online and experience a healthier home for your family, you will want to consider being my Wellness for Life customer with my family online catalog shopping business.  This will bless your family's lives like it has mine for many years in more ways than you can imagine.  To see the value of shopping with us for yourself, you can contact me easily through my business website at www.ReclaimYourLegacy.com/business
If you would like to be considered to join my online business team and be coached to develop a successful business of expanding our influence to provide extraordinary value to families who treasure the integrity and wisdom principles that we highlight on our website, please plan a phone interview with me at my business website: www.ReclaimYourLegacy.com/business.
Subscribe to my updates. In the coming year I will be publishing two or more new blog posts a week, along with new videos on The Awesome Works of God and podcasts of many of my Reclaiming Your Legacy radio shows. You can choose either or both of the topics I write on including: Empowering Conscientious influencers and Exploring the Awesome Works of God. I cover personal development, legacy principles, and influence plus helping families develop a confident and Biblical world view of life and history. By subscribing, you'll get my latest thinking delivered straight to your inbox. Learn more by taking advantage of free bonus content when you subscribe to my emailed updates on the home page of my websites.
Buy one of my products.  Besides purchasing single copies from Amazon.com, you can also help us make a wider impact to others in your circle by purchasing quantities at discount. Call my office at 530-626-4447 or contact us at dennis@ReclaimYourLegacy.com.  I have several products in development, including a new book on The Mysteries of Creation.
Book me as a speaker. I have been speaking publicly for more than 40 years. I have presented seminars on inspirational and apologetics topics to many groups, conferences and churches.  I'm working to keep in balance with my time by being available to travel to speak two or three weekends per month.  If you have an event you would like me to consider, please visit my speaking page where you can connect with me personally.
If you have something else in mind, other than what I have outlined, feel free to e-mail me. I or someone on my team would be happy to talk with you.