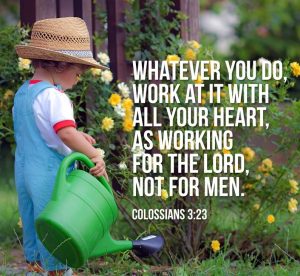 What really counts for achieving the success, the goals, aspirations and dreams that God has put in your heart for your life?
"Without passion, purpose and persistence, no amount of confidence talent and ability will lead to outstanding success."  (Hilton Johnson, business Trainer)
The only thing I might add to that statement is the phrase, "in anything."
King Solomon wisely advised,
"Whatever you do, do it with thy might."  That means, put your strength into it.  Put your passion and heart into it.  My father taught me one of my most memorable impressions, saying: "If you're going to do anything, do it well."
Listen to the complete program here.
Subscribe: Apple Podcasts | Google Podcasts | Spotify | Amazon Music | Android | iHeartRadio | Stitcher | RSS