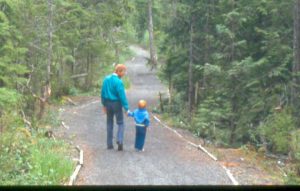 The Radio Show – Reclaiming Your Legacy – is hosted by Dennis Petersen, author of Unlocking the Mysteries of Creation and founder of the Creation Resource Foundation.  The pre-recorded show is broadcasted on AM radio station KFIA in Sacramento, 710 on the AM dial, on Tuesdays at 3 pm.  It can also be heard simultaneously on www.KFIA.com > Listen Live.  The blog and archived broadcasts are accessible at www.ReclaimYourLegacy.com.
What's it all about?
Building the bridge from our heritage to our posterity
Exposing widely believed cultural lies
Uncovering hidden Truths that set people free from destructive deceptions
Developing Discernment
Establishing our Godly heritage
Discovering the Road to Wellness
Regaining principles of Godly Wealth- building to establish God's Covenant
Restoring Righteous influence in a society of escalating failed leadership
Revealing the Rest of the Story seldom heard in newspapers and most classrooms
What are the precepts?
Foundational Truths are self evident.
Reality Education is often hidden.
Biblical Perspectives produce Personal Success.
Practical Solutions are plainly sensible.
Logic comes from Logos.
Universe comes from One Word.
Why Should Anyone Reclaim Their Legacy?
Reclaiming Your Legacy
is a Bible-centered pathway to help learners restore
a personal and community vision of peace
that God's wisdom has established for the five pillars of purpose in life.
Our goal is to provide a clear and Godly roadmap for ambitious and "meek" (coachable) people to "inherit" their portion of the "earth" that our Creator has intended in His kingdom.
"The meek* shall inherit the earth and delight themselves in abundant prosperity."
Psalm 37:11
What are the five "Pillars of Purpose in Life?"
Finding, embracing and manifesting divine character in the earth.  Micah 6:8
Understanding the knowledge, the truth and the skills to inspire others and help set them free to fulfill more of what their Creator has made them to be. Proverbs 3:13-16
Discovering the principles and resources to enable divine health in every area of life.  3 John 2
Discovering the divine principles of success that lead to wealth and prosperity. Proverb 8:18, 21
Reestablishing divine influence in every sphere of life. Salt preserves. Light removes darkness, exposing the path to peace. Matthew 5:16, Isaiah 58:12, Psalm 112:1-3
*When we see that 'meek' people are ceaseless learners actively implementing the wisdom and knowledge accessible by the Creator to those who pursue insight and discernment, THEN it is apparent WHY He accomplishes His purpose in His creation through those who actively take on  their Divine role of 'salt & light.'
Scriptures for the Five Legacy "Pillars" of Purpose
Character: "He has told you, O man, what is good and what does the Lord require of you buy to do justice, to love kindness, and to walk humbly with your God?"  Micah 6:8
Understanding-Knowledge: "How blessed is the man who finds wisdom, and the man who gains understanding.  For its profit is better than the profit of silver, and its gain than fine gold.  She is more precious than jewels, and nothing you desire compares with her.  Long life is in her right hand; in her left hand are riches and honor."  Proverbs 3:13-16
Health-Wellness: "Beloved, I pray that in all respects you may prosper and be in good health, just as your soul prospers."  3 John 2
Wealth: "I, Wisdom, dwell with prudence, and I find knowledge and discretion… Riches and honor are with me, enduring wealth and righteousness… to endow those who love me with wealth, that I may fill their treasuries."  Proverb 8:12, 18, and 21.
Influence: "Let your light so shine before men, that they may see your good works and glorify your Father in heaven."  Matthew 5:16.  "You will raise up the age-old foundations; and you will be called the repairer of the breach, the restorer of the streets in which to dwell."  Isaiah 58:12  "How blessed is the man who fears the Lord, who greatly delights in His commandments.  His descendants will be mighty on earth; the generation of the upright will be blessed.  Wealth and riches are in his house."  Psalm 112:1-3.