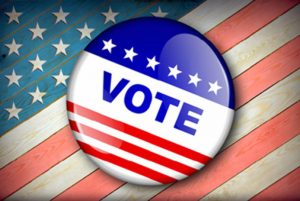 Does our responsibility as Christians to be the salt of the earth and to overcome evil with good – rather than being overcome by evil – mean that we should exercise Godly influence as our civic duty?
Stop to realize something absolutely unique in the history of the world!  In modern America we enjoy a liberty and level of trust in society that those in the Roman empire in Biblical times could not have imagined.
I vote.  I vote in every single election. I consider voting to be a sacred duty that was handed down to me by my forefathers who literally shed their blood to give me this right – this opportunity, this privilege, this influence.
The opportunity is to CHOOSE MY OWN RULERS…  Or at least to have a say in who will govern my life in the civil sphere.
Many in America's "conservative circles" say, think, and believe that voting is useless.  They think it doesn't matter because it's all controlled by "the powers that be." They think government is going to grow and become more collectivist, no matter what.
To believe that is a form of fatalism. It causes despair and ultimately becomes a self-fulfilling prophecy.  Why? Because if good people don't vote, we essentially guarantee that the WORST possible people will rule over us.  And that inevitably validates your belief that voting doesn't matter.
And then there are others who only vote for someone they think is perfect.  Their idealism clouds their reasoning as if they were choosing a new religion or something.  They want someone perfect to have the same beliefs, with the same perfect behavior, and all the same morals.
This person doesn't exist of course, and so this terribly strained idea has prevented Biblical righteousness from having the influence that it could have in the modern world. (more…)