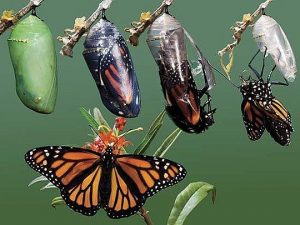 "But they that wait upon the LORD shall renew their strength; they shall mount up with wings as eagles; they shall run, and not be weary; and they shall walk, and not faint." Isaiah 40:31
Notice how the prophet Isaiah repeatedly affirms Who this LORD is … among the many statements in these chapters 40-45 of Isaiah.
Isaiah 40:21 asks "Have ye not known? have ye not heard? hath it not been told you from the beginning? have ye not understood from the foundations of the earth?"
Listen to the whole program by clicking the start button below
Who is this God Isaiah claims to speak for?
Isaiah 40:22-23 tells us "It is he that sitteth upon the circle of the earth, and the inhabitants thereof are as grasshoppers; that stretcheth out the heavens as a curtain, and spreadeth them out as a tent to dwell in: That bringeth the princes to nothing; he maketh the judges of the earth as vanity."
Then he asks the question…
Isaiah 40:25 … "To whom then will ye liken me, or shall I be equal? saith the Holy One."
His answer gives us a clue of how to discover Him by examining His works.
Isaiah 40:26: "Lift up your eyes on high, and behold who hath created these things, that bringeth out their host by number: he calleth them all by names by the greatness of his might, for that he is strong in power; not one faileth."
And then another question for us humans who may need improved perception spiritually…
Isaiah 40:28 asks, "Hast thou not known? hast thou not heard, that the everlasting God, the LORD, the Creator of the ends of the earth, fainteth not, neither is weary? there is no searching of his understanding."
This is the background framework we're given to validate the wonderful promise that so many have staked their faith on.  …
Isaiah 40:29-31 famously promises, (more…)