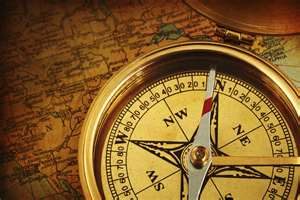 Today's world is filled with all sorts of deception.  Sharp discernment is required for those who really want to discover the things that are true.  If we don't want truth we won't search for it.  That's why we need to be discerning. That takes a special level of heart and acuity to be able to do that in an honest way.
2 Timothy 4:3-4 says, "For the time will come when they will not endure sound doctrine, but wanting to have their ears tickled, they will accumulate for themselves teachers in accordance to their own desires…"
How far does that spread?  It's in every sector of society, isn't it?  It's in education.  It's in religion.  It's in the business world.  It's in politics.  They will find teachers according to their own desires.  It's natural to the human condition, isn't it?  We want to hear what we want to hear and we don't want to hear anything that we don't want to hear.  So Paul goes on to forecast in the letter to Timothy what to expect: "…and will turn away their ears from the truth and will turn aside to myths."
You may wonder: "Why would people believe in a myth?"  Yet, it is so common today that many people will treat you as sort of an outcast if you don't believe in their popular myths.
What are some myths that dominate the landscape of our world today?
Evolution, Universalism, Socialism…
What could be more of a myth than the idea of evolutionism – that everything ultimately came from nothing with no designer?  Yet people believe it.  It's a commonly held myth.  And, of course, very intellectual scientists get behind it, those whose hearts are darkened.  They do not desire to have discernment to know what is true.
I make no apology about this.  Think. It goes for other areas of human thinking and understanding.
Think about universalism.  That's the idea that everyone will eventually get to heaven no matter how evil and hateful to God they are. They wrongly think that God certainly can't be unforgiving to everyone so all must be acceptable to God.  Think.  God is forgiving to those who humbly acknowledge their utter lost condition and their need for His mercy.  God does forgive them.  He's just not going to force them to turn to Him in their need.
Socialism – there's another myth – the idea that we can all have everything, even if none of us do anything.  Let's face it.  That doesn't work, does it?
So here we have these dominant myths in our society today. 
First is Mother Nature – that's the primary icon for evolution.  It just happened by itself.
Next is Universalism – God is too loving to send good people to hell.
And the inevitable outcome of the first two is the promotion of socialism.  The socialistic state will take care of you.
They are all frauds.
The basic Biblical Principle Needing our attention?
God created man to thrive in the world that God made by working to make it into something – using his God-given creativity, ingenuity and initiative to make it more than it started out.
God is the one who orchestrates the entire universe from the very beginning.  He is the one who created it all.  He is the one who created man.  He is the One who gave man initiative, creativity, abilities and skills.  God is the awesome genius Who gives us all that is needed to achieve the purpose He has designed.  And we do it by work.
Work isn't a curse. God gave man work to do in the garden before the curse.
When people come into our Bible-believing churches with compromised views, how should we encourage them to evaluate the truths of the Bible?
Do you really believe that we should prove all things?  That's a good way to start a conversation with anyone.  It's a simple way to get them thinking about God and His purposes for all of us.  And use the basic qualifying question if you find they are open. (more…)