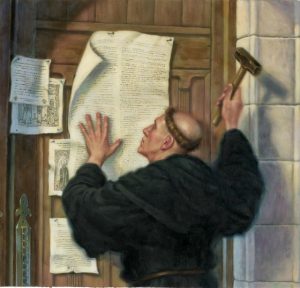 When you think about what happened just 500 years ago in Germany – 95 points of discussion were posted on the community bulletin board, a church door – a lowly monk unintentionally set in motion a sequence of events that changed the world more than any other single action by a human being since the resurrection of Christ. 
 My missionary friend in South Africa, Dr. Peter Hammond, has provided for us profound insights that can impact our priorities for generations to come if we'll take them to heart. 
Unprecedented
Western civilization has been blessed with the greatest freedom, productivity and prosperity ever known in history. The liberty, standards of justice and creativity enjoyed in Western civilization is a direct result of the Protestant Reformation of the 16th Century.
First Things First
Our Lord Jesus Christ taught:
"But seek first the Kingdom of God and His righteousness and all these things shall be added to you."
Matthew 6:33
The Question of Authority

(more…)