** This personal letter by Dennis Petersen is intended to provide some background for understanding the times we are living in now.  In light of the Lord's providential guidance in his own life and the opportunities and challenges that lay before us, the question is really: "what adventurous journey awaits as we walk in the works that God has prepared for us to accomplish (as noted in Ephesians 2:10)?"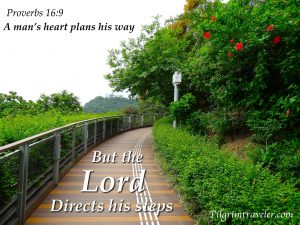 Dear Friend,  If you have not yet read the brief letter I recently sent by email to invite you to join my personal team of prayer supporters, you can see it at the end of this background letter (below).
Why am I continuing the mission of creation teaching?
Do you remember that scripture, "to whom much is given, much is required?"
When I began to realize back in the 1970s that the Lord was supernaturally guiding my steps to accomplish things that I would never have attempted in my own plans, He jolted me with the scripture in Proverbs 16:9, "The mind of man plans his way, but the Lord directs his steps."
I planned to continue a thoroughly enjoyable career in the museum profession as a trained history museum curator and administrator.  When the Holy Spirit sovereignly opened the opportunity for me to detour for a year to study the Bible full time in Canada, I had no idea that would begin a whole new life to influence many people for Christ through apologetics teaching, writing, and preaching ministry.